March 1st, 2020 12:00am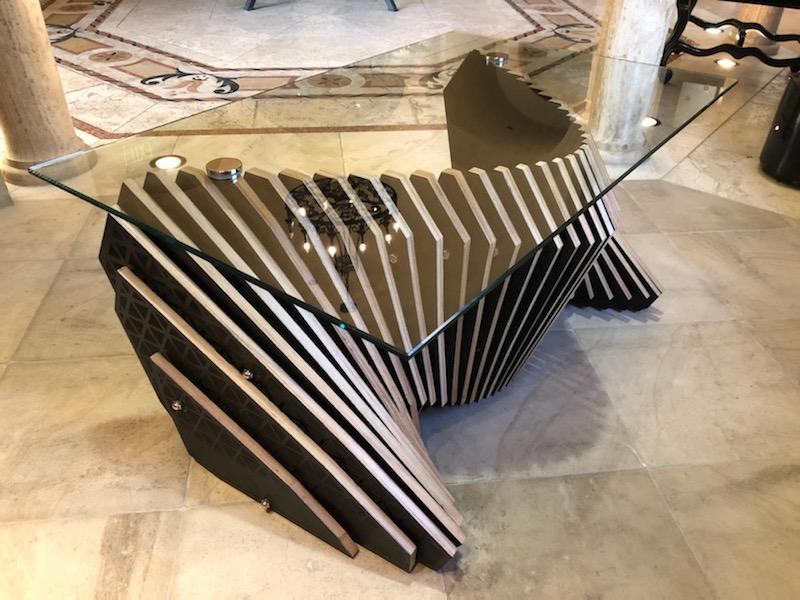 Design for Dogs is a custom dog house design + build competition, silent auction, and most importantly, a fundraiser! Hosted by Facings of America since 2015, this dog-centric architectural event showcases one-of-a-kind dog house creations by local architects, interior designers, builders, and industry partners.
ALINE and Lion Craft teamed up to create a parametric coffee table and dog lounge bed. Our home is our dogs home so we wanted to create a space inside that could be theirs. We used a parametric modeling program to define the shape of the coffee table then used the CNC to cut each of the panels. To give the panels more depth we laser engraved each panel with a pattern that took 60+ hours to complete then stained the faces of the panels leaving the edges the raw material color for contrast.