May 31st, 2022 12:04am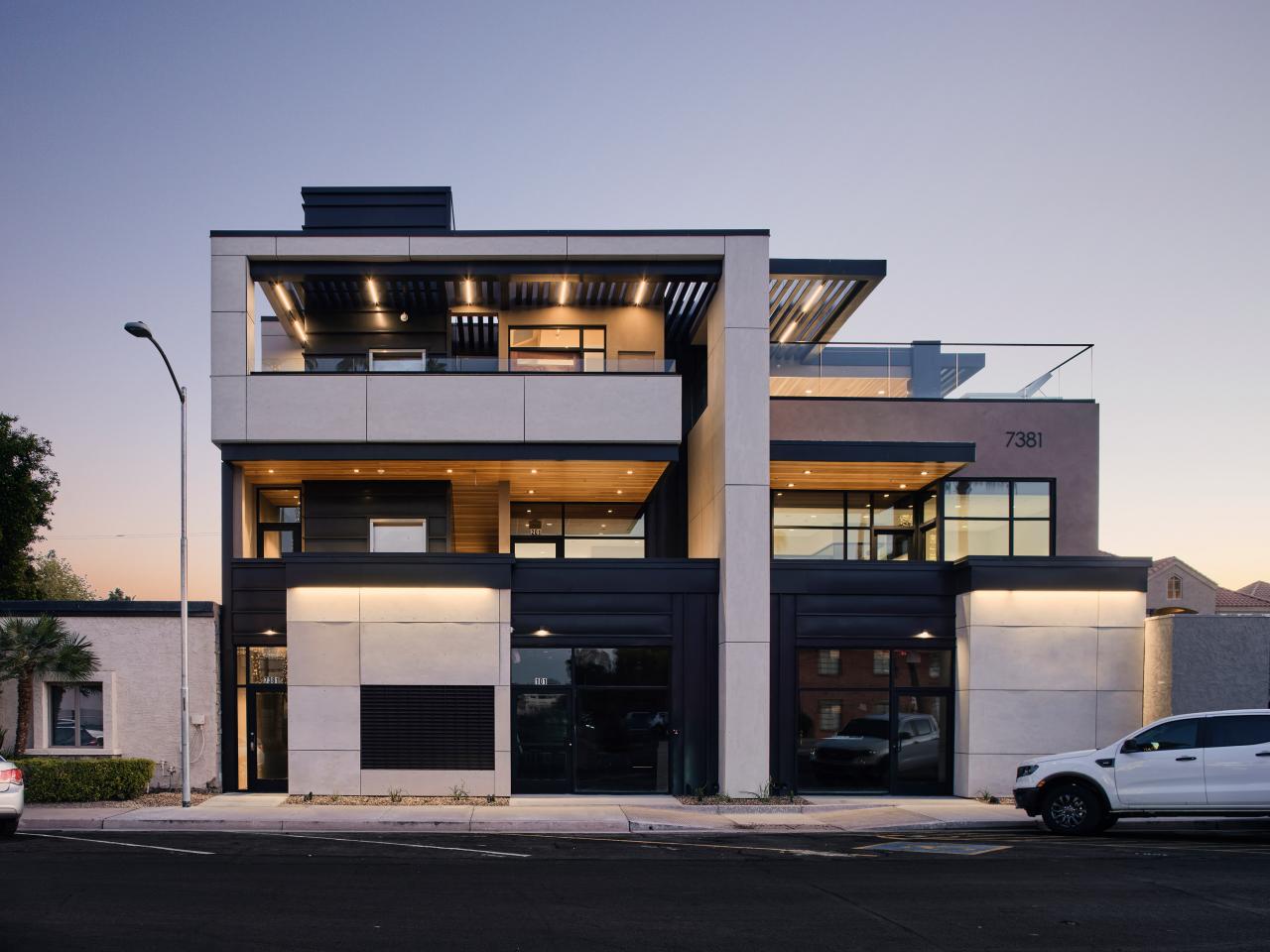 When Brian Laubenthal and Brian Krob started Scottsdale Architecture firm ALINE Architecture Concepts, they did so with the intention of designing buildings around the principles of craft, community, and collaboration. ALINE strives to design buildings that seamlessly integrate into urban environments and build with sustainability in mind. The architecture firm perfectly encapsulated these goals with the construction of their mixed-use property Bidtracer. The three-floor residence, office space, and retail space represent the epitome of mix-used living by creating a luxury residence while also fulfilling a much-needed demand for commercial business space.
Small space promotes creative design choices
The Bidtracer property was designed with efficiency in mind. ALINE is proud it was able to fit such a unique building in such a small space. "I would say one of the biggest accomplishments we had with this property is how much we got out of a small site. The tiny lot meant we had to build as efficiently as we possibly could," Krob said.
The team at ALINE were creative by maximizing to the code step-backs as a design tool resulting in more unique spaces. This method allowed ALINE to create spaces not normally seen in the middle of Scottsdale – Bidtracer features multiple patios on the east and west end of the property that perfectly capture light. The residence also features a pool on the top floor. In order to stay within city building codes, the property had to be built maximizing provisions of step backs and set backs. The third-floor residence was the main benefactor of these creative design choices, as the top floor of the property features amazing views.
The residence features three bedrooms, three bathrooms, an open concept kitchen and living/dining area that flank large patios.