May 31st, 2022 12:02am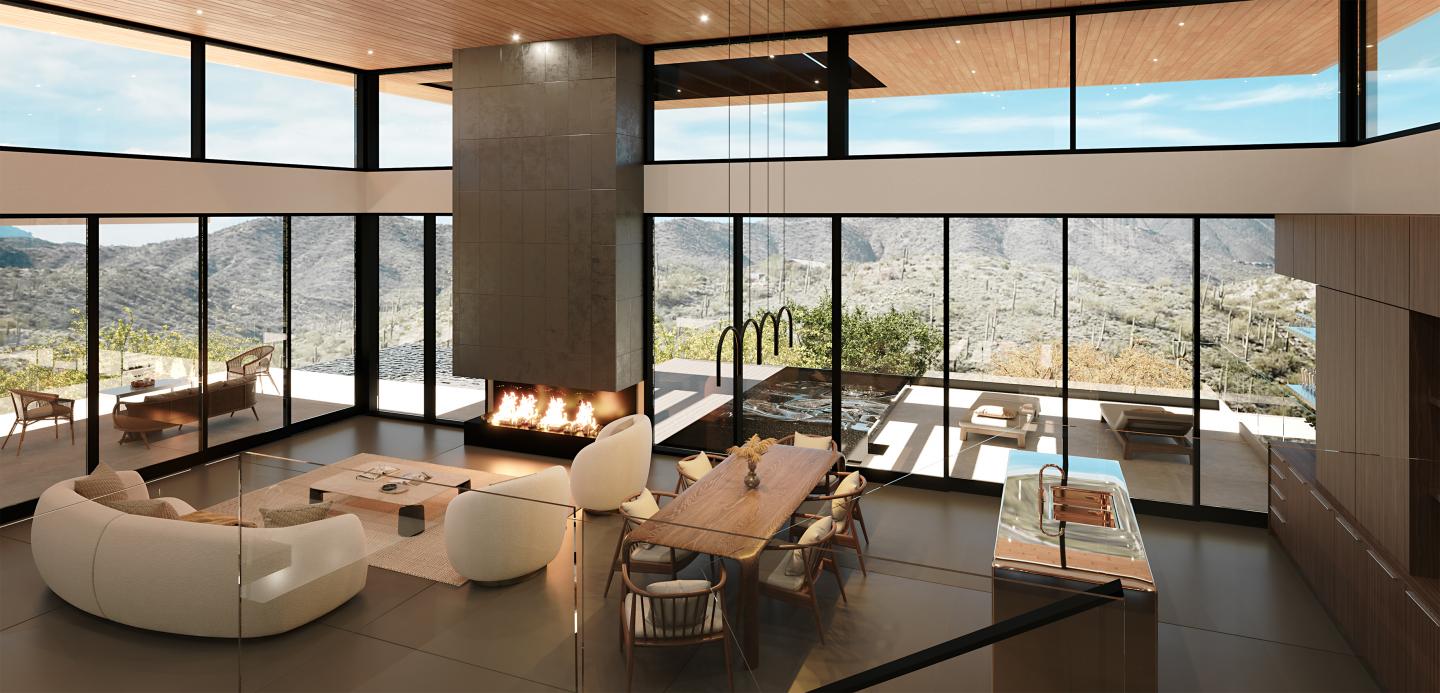 As the Valley continues to grow, its ever-evolving design scene is continuing to expand just the same—with intentionally built (and stylish) restaurant spaces and local businesses seemingly popping up on every corner. The trend in thoughtful, consistent design schemes is no accident. In fact, much of it is the handiwork of the team behind Aline Architecture Concepts—a Scottsdale-based architecture firm that specializes in industrial and modern design concepts.
From commercial and hospitality projects, to sustainably-focused assignments and being tasked with bringing some of Arizona's most unforgettable restaurants to life—like Zen Culinary, Arizona Wilderness and Bourbon and Bones, among others (yes, Aline really is responsible for designing all of your favorite local haunts)—the architecture firm is laying the groundwork for a new era in the Valley's design scene.
Fabulous Arizona had the chance to catch up with Brian Laubenthal, the principal of Aline Architecture Concepts, to discuss the most prominent design trends in the Valley, the importance of sustainably-driven projects and what the future holds for Aline.
What trends are you noticing in the design of Valley restaurants?
One of the trends we have noticed more and more is the community wants to experience and support local chef-driven concepts rather that franchise restaurants. Since we focus on local restauranteurs, we love seeing the community support. The local restauranteurs typically look for spaces and locations that are unique, have character and strong connections with the surrounding neighborhood. This is pushing developers to move away from the traditional retail centers and make a better sense of place. We are currently working on two multi-building developments where we are developing an improved typology for Phoenix restaurant and retail development.
I understand that Aline specializes in using sustainable design methods. What exactly are these sustainable methods? And has sustainability always been a priority for Aline, or is it something the company has been able to grow into more over the years?
Sustainability is developed in many ways within our projects. We collaborate with local groups to source local materials to be used. We wanted to not only support our local industry, but we want to reduce the demands on transportation. A big part of our sustainability has been about repurposing or upcycling of architecture. We try to limit the waste going to landfills by reutilizing the sites and their structures in creative ways. Phoenix has so many cool Mid-Century Modern buildings to reuse, and even the old standard construction project can be reimagined to bring new life and street presence. Other sustainable methods are focused around recycled materials, renewable materials, solar panels, natural light and space that can open up to enjoy the beautiful Phoenix weather most of the year.
The core values of ALINE have been Craft, Community and Collaboration. Craft is elevating the architectural design by creating healthy, enjoyable spaces that people connect with. The Community value is about bring positive impact to local people and environment. Collaboration brings like-minded, genuine people together to support each other. We set out with these goals early on and as we connected with the right people the opportunities have grown to support our values.
Read the full article here: https://fabulousarizona.com/food-drink/aline-architecture-concepts-is-laying-the-groundwork-for-the-valleys-design-future/